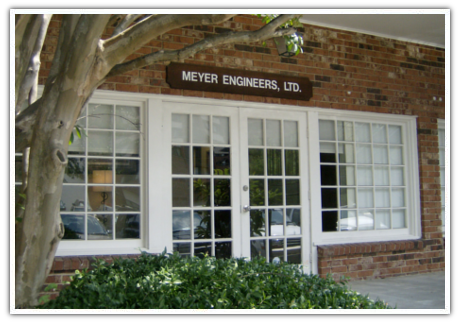 Meyer Engineers, Ltd.
> Construction Management
How to Contact Us
Please feel free to contact us should you have questions or need more information about Meyer Engineers, Ltd. and the services we provide. We have provided telephone and fax numbers, email and our physical addresses for your convenience. For a map and directions to our office, click here.
Meyer Engineers, Ltd.
4937 Hearst Street, Suite 1B
Metairie, LA 70001

P.O. Box 763
Metairie, LA 70004
Phone: 504-885-9892
Email: meyer@meyer-e-l.com
Prairieville Office
36505 Oak Plaza Avenue, Suite A
Prairieville, LA 70769
Phone: 225-677-0901